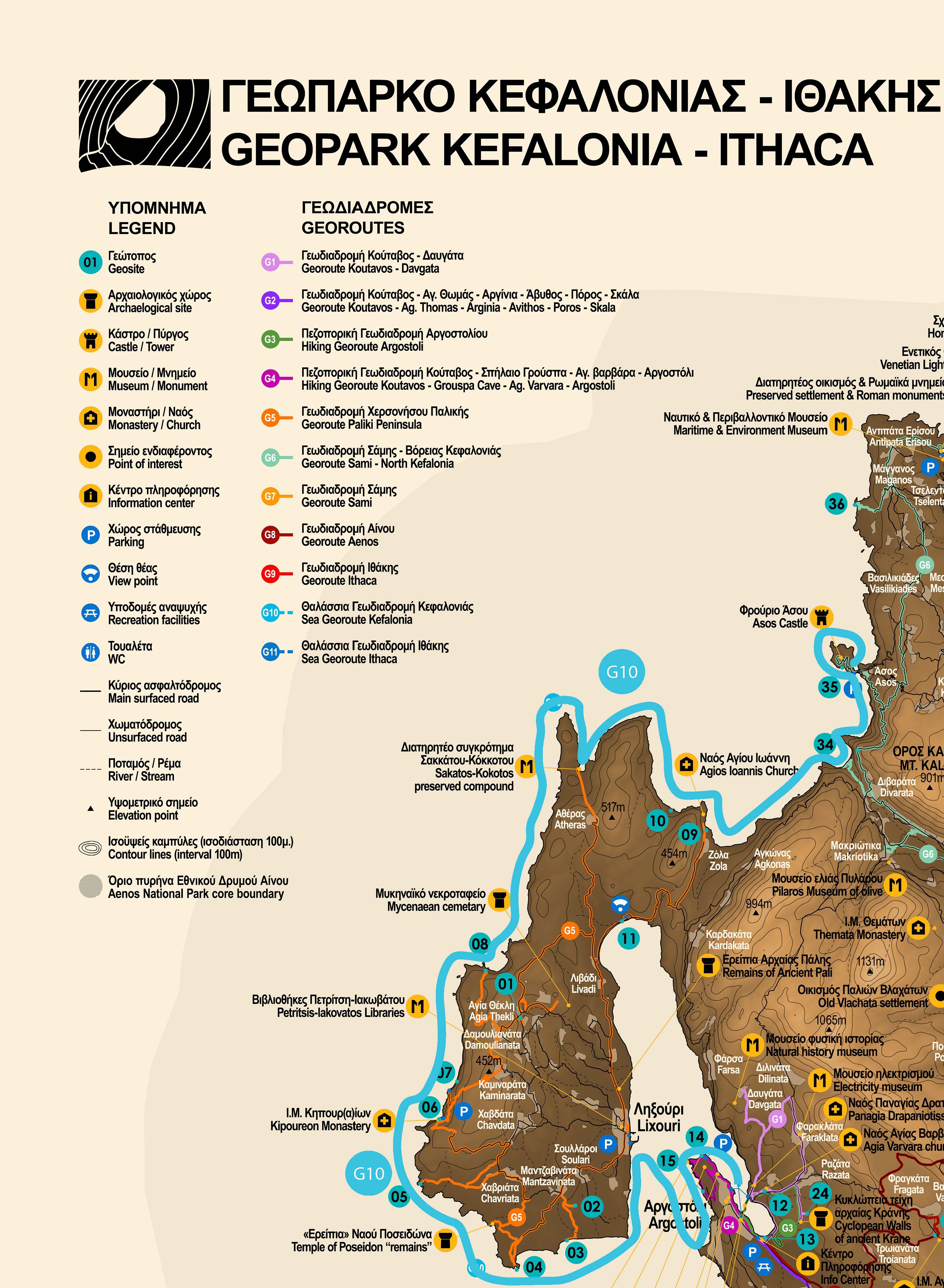 The sea georoute of the island of Kefalonia starts from the port of Argostoli. We head north around the gulf of Argostoli, passing by the Geosite Sinkholes of Argostoli (one of the most important geological phenomena of the island, in which the karst system of the Sinkholes is connected underground with the brackish springs of Sami, at Karavomylos) and the Lighthouse of Agioi Theodoroi.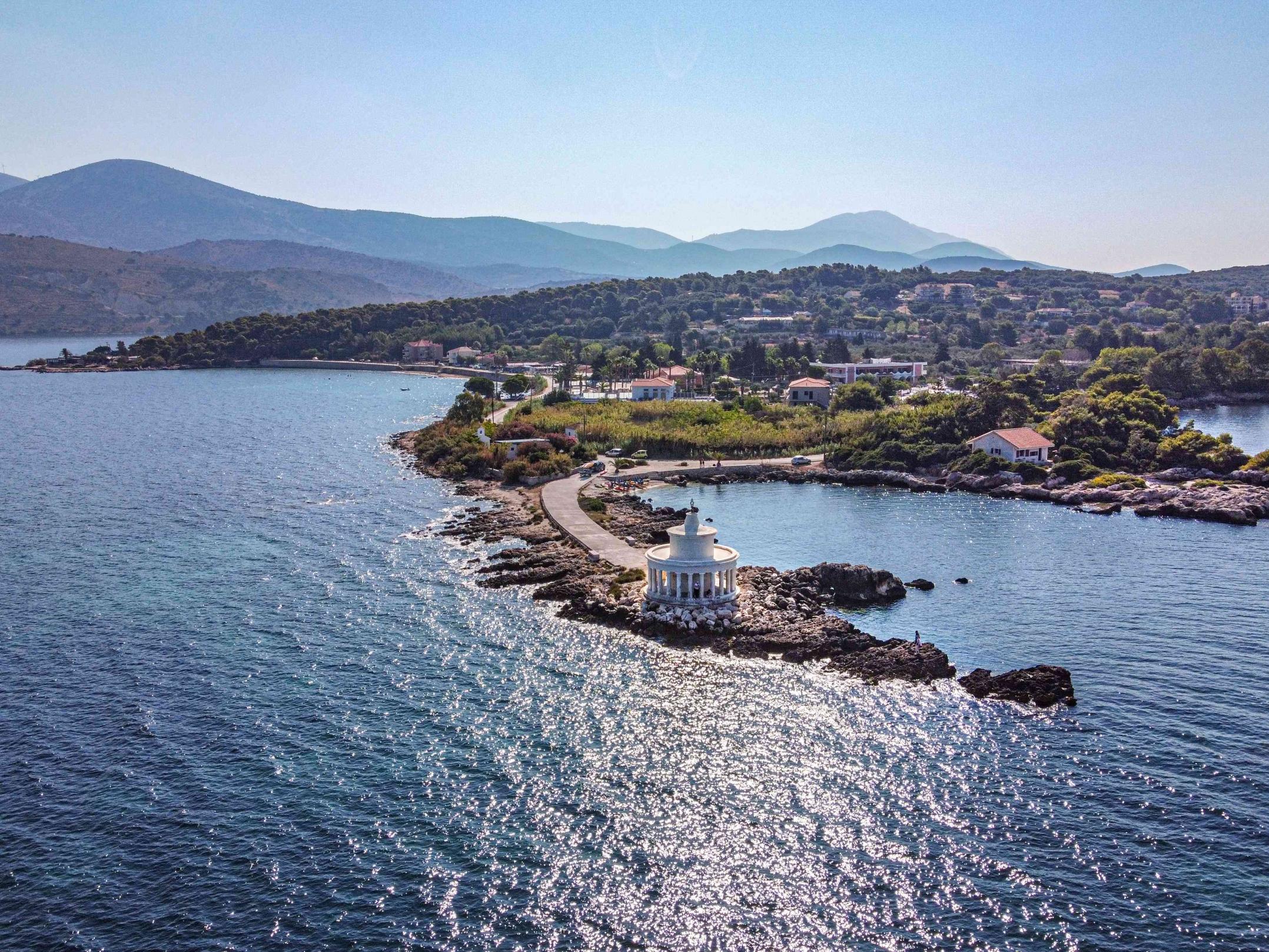 Then we move across the gulf, to the city of Lixouri, and continue the georoute along the coast of Paliki Peninsula: we pass Geosites Xi (a beach of crimson sand and raw gray clay that one can use for natural spa) and Kounopetra, which is a residual form of coastal erosion causing the constant movement of a boulder of the local coastal formation (sandstones).
We continue moving north sailing around the Paliki peninsula, passing by Geosites Gerogompos with a picturesque lighthouse, where coastal karst geoforms create a special landscape, Kipouria spectacular tectonic uplift, Platia Ammos where we can observe coastal erosion forms as well as geotectonic forms, such as faults, some of which are traces left from the 2014 earthquake and Agia Eleni, a coastal geoform of special beauty. Then, once reached the northern part of Paliki peninsula, we pass by the bay of Atheras, where the Sakatos-Kokotos preserved building complex is located and consists of a traditional house, an olive mill and a small church built during the last century. We head east to Geosite Fteri where residual erosion geomorphs are found, like a rock arch which got destroyed by the earthquake of 2014. Next to Zola area it is located a Rock Garden where karstic geomorphs in limestone rocks are present and characteristic of the area. After this short stop, we continue to Geosite Myrtos, where we can observe the damage zone of Charakas, an area connected with the main road by a bridge, after the 2014 earthquake. We complete the sea georoute with Assos Geosite which represents the unique outcrop of the Lower Cretaceous formation of the Pre-Apulian zone on the island of Kefalonia.