Xi is located in the southern part of Paliki peninsula. The Geosite (Figure 1) was named after the shape of the cape located at the western edge of the beach, which looks like the lowercase letter of the Greek alphabet "ξ" (pron. xi), when seen from above. The sandy beach has a deep tile color, completely different from the color of the sand of all the other beaches of the island.
Geodiversity
The lithological formations of the beach of Xi comprise mainly of U. Pliocene-L. Pleistocene (3.5-0.781 My) blue clay. The granulometric analysis of these sediments showed that they consist of 1-2% sand, 29-54% silt, and 44-70% clay. These are lithological formations about 300m thick which were formed in a relatively deep marine environment (Figure 2) whose evolution is associated with intense tectonic events during the Pleistocene. Evidence for the deposition depth of these sediments consists of the numerous microfossils, planktonic foraminifera, ostracods, coccolithores and pelagic fish otoliths that have been found in these sediments. In these clay sediments of the beach of Xi we observe erosive structures created by seawater, air, as well as by atmospheric precipitations (rain) (Figure 3).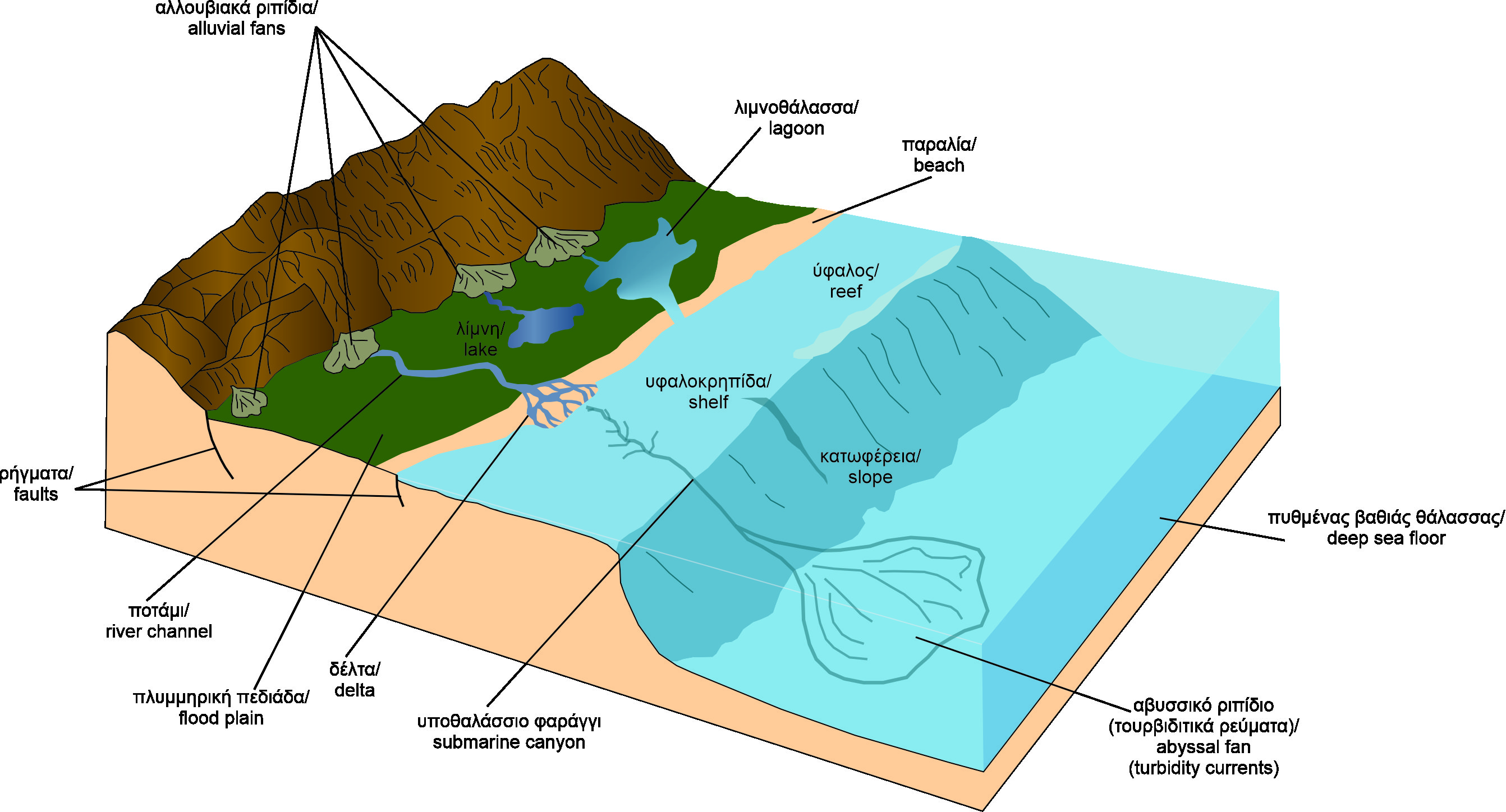 The red color of the beach results from the disintegration of clay minerals and the release of iron (which also gives the red color), from these blue clay sediments, in combination with the erosion and transport of the clay fraction. Due to the clay composition of these blue sediments and their content of specific clay minerals, which seem to have beneficial properties, this beach presents particular interest for "mud therapy" Mixing the gray clay from the rocks with water creates a natural clay mask, turning the cohesive clays into the mud, which can be applied directly to the skin, locally in small areas or spread various parts of the body.